Biomedical sciences definition, What are they Biomedical sciences are the study of living organisms and the production of products of biological origin that prevent and cure human diseases. Some of the outstanding achievements in the field of biomedical science include the successful manufacture of the world's first cancer drug or dengue vaccine.
They can also be said to be the set of applied sciences (using portions of the natural sciences or formal science, or both), to knowledge, interventions, or technology used in medical care or public health.
Biomedical sciences are the understanding of the fundamental processes of life, the study of the structure and function of the human body and its relationship to health and disease, and the application of this knowledge to many aspects of medicine. The goal of the BMS training direction is to understand the pathogenic mechanisms towards the diagnosis, detection and treatment of diseases.
The focus of the knowledge will be to advance the understanding of human health, from the molecular level to biological systems: how the cells, organs and systems in the human body function in a healthy state, health and disease.
Biomedical science will respond to real-world phenomena and provide hypotheses and models that describe biological and clinical phenomena. Major subject combinations include cell biology, immunology, hematology, biochemistry, anatomy-physiology, molecular biology, medical microbiology, cancer biology, stem cells, molecular markers, and molecular medicine. This knowledge will allow students to work in the biomedical field contributing to the development of new therapies and approaches to improve human health.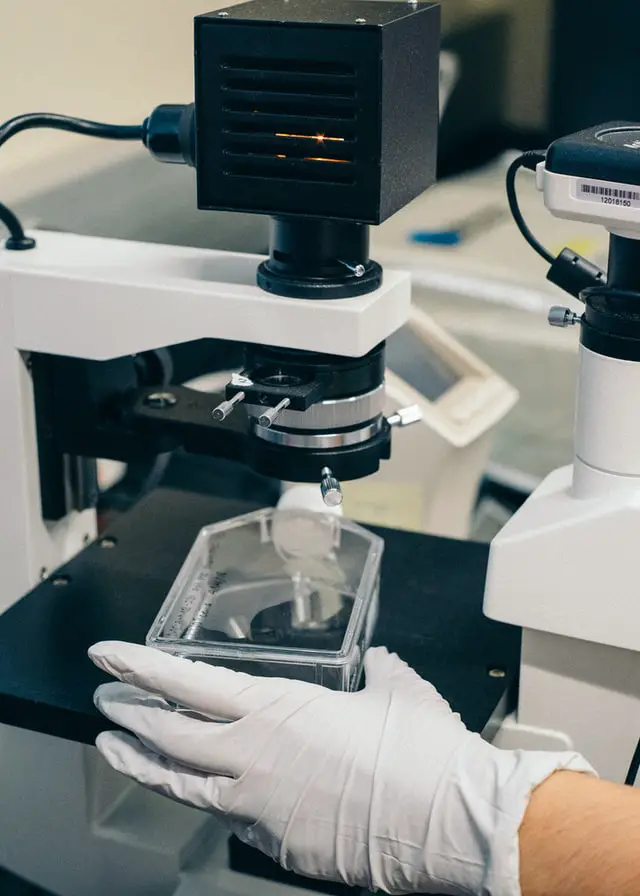 The field of biomedical sciences can be defined as the applied domain of life and natural sciences, used for the diagnosis, prevention and treatment of human diseases. Disciplines such as medical microbiology, clinical virology, clinical epidemiology, genetic epidemiology, and biomedical engineering are medical sciences. In explaining physiological mechanisms that operate in pathological processes, however, pathophysiology can be considered basic science.
Biomedical science is ever-changing and highly dynamic, therefore offering exciting career opportunities in specialized laboratory work, consultancy work, research, education, and management. It is a vast and extremely interdisciplinary field. There are several streams of biomedical sciences including human biology, pathology, biochemistry, molecular and cell biology, genetics, pharmacology, immunology, applied or clinical chemistry, microbiology, epidemiology, and biomedical engineering.
Biomedical scientists generally work in the laboratory. They handle biological samples (blood, urine, cells, and tissues) and use a wide range of laboratory equipment ranging from test tubes, beakers, and pipettes to computers and high-tech equipment.
Major subjects studied include: Human Physiology and Anatomy, Histology – Embryology, Cell Biology, Medical Microbiology, Biochemistry, Hematology, Immunology, Stem Cells, Oncology, Fecal Biology Death, Molecular Testing, etc. etc.
Roles and Responsibilities: Biomedical Sciences Definition
Let's see the type of things and functions that a biomedical scientist performs at the work level, such as:
testing and screening for lifestyle-related diseases such as diabetes, cancer, or cardiovascular disease; and detection of infectious diseases such as rubella, hepatitis or Ebola
investigate and understand the mechanisms, profile and progression of the disease
find new, efficient and innovative ways to detect diseases as early as possible (eg discovery of new biomarkers or a new method to detect a biomarker)
working to discover and develop treatments, which could be preventative (vaccines) and/or therapeutic (drugs and medications)
Role of a biomedical scientist
What does a biomedical scientist do?
Check biological samples
Investigate the causes and effects of diseases.
Writing medical research articles
Analyze data and statistics from medical studies and experiments.
Advise your doctor on how to prevent and treat diseases. However, people who work in the biomedical sciences do not need medical training and do not need to have direct contact with patients.
Difference Between Biomedical Science and Biotechnology
Many people often confuse the work of people who work in Biomedical Sciences (Biomedical Science) and Biotechnology. Although these two industries sound similar, they are different in their ultimate goals.
The field of activity of Biotechnology covers food, medicine, agriculture, plants, while Biomedical Science is mainly applied to the field of medicine and health.
Although Biotechnology has the study of microorganisms such as bacteria and viruses, it is not in the field of medicine. Biomedical science involves studying the science behind a disease, then improving research and providing appropriate treatments over time.
Who should study Biomedical Sciences?
1. Desire to save people, help life.
You will be part of a team of members creating new technologies, improving old things, researching and finding solutions to global diseases. In addition, he is installing and repairing biomedical equipment. The development of biomedical science and human health is in your hands!
2. I love working in the lab
The peculiarity of this work is that you have to spend hours working and researching in the laboratory. Many people think that laboratory work is boring because it is repetitive. But it will not be so difficult if you are really passionate and believe in innovative initiatives that can make a difference in people's lives. You also have to remember that you will fail many times before you get the desired result. Scientific life! Thomas Edison failed 10,000 times!
3. Careful and detailed person
To be a biomedical scientist, you must be extremely careful and precise. Because even a small error in the calculation can affect the results of the research and experiments that you carry out for months.
Skills Needed to Become a Biomedical Scientist
1. Research
Doing research is very important in the career of a biomedical scientist. It is the premise of extensive knowledge of medicine and health. From there, people can find effective treatment solutions.
2. Analysis
To reach a conclusion for a study, life requires detailed attention to detail and the ability to analyze data, samples, and unexpected results.
3. Calculation
Almost all research topics are related to data analysis, statistical probability, so computational skills are extremely important in this field.
4. Communication
For any profession, communication skills are considered paramount and biomedical science is no exception. In the course of research, in addition to being exposed to data and working in laboratories, biomedical scientists must work with specialists such as physicians to collect samples from patients.
Students enrolled in Biomedical Sciences will be able to:
Integrate the knowledge base of core disciplines to understand the origins and mechanisms of disease, how it affects the normal structure and function of the human body, and how to maintain health;
Have a basic understanding of disease research, diagnosis, prevention, treatment approaches and surveillance, as well as product development from biomedical research;
Explain the phenomena of biomedical science at various levels (from the molecular to the cellular, organic and functional level) in the human body in health and disease;
Have the appropriate technical and professional qualifications and skills in the field of biomedical sciences;
Know the current laboratory methods for the investigation, detection and treatment of specific diseases and integrate the knowledge and understanding of the different therapeutic strategies to develop and evaluate new measures applied to disease conditions;
Have a high sense of responsibility and professional ethics in technical situations;
Work both independently and in a group professionally and effectively as experts in the biomedical field.
Professional oportunities
After graduation, students have the opportunity to work in departments of research and development of biomedical products in the health sector (medical biotechnology, biopharmaceuticals, drug development), as well as work in clinical, biomedical, genetic and forensic laboratories, biomedical research institutes; company, specialist in public health services; consulting in biomedical policy-making organizations, management/consulting in biomedical companies, non-governmental organizations (NGOs) or intellectual law firms in the biomedical sector; pursue a graduate study program in biomedical sciences.
Various editions.
Exhibit
Introduction
You have heard of biomedical sciences, but do you know exactly what they are? Here we show it to you!
Medicine is a pretty big area. It is complex, wonderful and allows us to extend the life of humans much more. It is divided into many branches and each makes a great contribution to society. Biomedical sciences are responsible for many good innovations in the world. Did you know about this science?
Learn about Biomedical Sciences
This branch of medicine is clearly in charge of research and knowledge of pathophysiological processes that interact with molecular biology. The dynamic functioning of the organism and its in-depth investigation allows us to delve into possible cures for diseases that make it difficult for humans to stay calm on earth.
It is related to fields of medicine and even veterinary sciences, dentistry and biochemistry and even histology + genetics. Biomedical sciences are very broad and make a great contribution to society. The results of the studies of the biomedical sciences allow doctors to create treatments for new diseases as well as generate new knowledge of pathologies, anatomy and basic physiology.
Areas involved in Biomedical Sciences
As previously mentioned, biomedical sciences cover different areas and combine with each other to obtain very good results. In this way, it is possible to study in depth major phenomena of organisms and generate new verifiable studies.
Histology: Microscopic study of the structures of the human body to better understand its functions.
Hematology: Study of blood cells and the diagnosis of different associated diseases.
Clinical Chemistry: Analysis of the samples obtained to identify diseases and specific reactions of each area studied.
Pathology: Understand and discover diseases present in the human being.
How do biomedical sciences help us?
For society, biomedical sciences become a great support when innovating. This type of science is always subject to changes that generate true medical and scientific miracles for humanity. People who belong to this type of science are always looking to improve lifestyle and medical procedures to maintain and generate health in people.
Biomedical sciences are necessary for humanity to continue advancing. Health is one of the most relevant areas today and achievements in it mean a better quality of life for all humans. Biomedical sciences open up the possibility of discovering new pathologies and finding treatments for them. It improves the diagnosis of diseases and the creation of medicines that are increasingly effective for the human body.
One of the greatest achievements of biomedical sciences is the study of the chemical factors involved in the toxicity of medicines and treatments that are applied. Even within operations, biomedical sciences have allowed the study and development of new techniques that prevent the possibility of suffering diseases after interventions.
Where are biomedical sciences practiced?
This is a branch of science that can be exercised in different spaces. People who get involved in this type of science are able to practice in different fields since their services range from chemistry to medicine itself.
If you are thinking of becoming part of this field, you will be able to participate in different projects in areas that will surely change the world. To begin with, the biomedical sciences carry out research projects of great investment. The various disciplines are usually condensed into the same project so that everyone is in tune to achieve a new achievement.
Biomedical sciences also develop in the academic area as they are in constant search for new knowledge and try to solve many questions of science. Universities often create many multidisciplinary teams to take the lead on research.
On the other hand, the pharmaceutical industry is also closely related to the biomedical sciences. All studies of new products and projects are carried out with teams made up of these disciplines. Chemistry is one of the most important and allows the creation of drugs that change the lives of many patients.
In the area of food, it is also common to see how biomedical sciences get involved. Chemistry and microbiology make a good team when developing new food products that can have a great impact on the consumer's body. Experimentation with bacteria and fermentation has led to the creation, for example, of yogurt and alcoholic beverages, which have been key in today's diet.
Biomedical Sciences in 2022
This year has brought with it great changes. As for the biomedical sciences, now their field of action has increased and with them the value given to their work and achievements. The pandemic made it clear that it will always be necessary to constantly study and have all the necessary tools at hand to be able to overcome adverse situations.
By 2022, biomedical sciences are expected to continue advancing. By the end of this last quarter, pharmacology and chemistry are expected to have perfected the doses of vaccines against diseases, just as new and less toxic anti-inflammatories, slimmers and even antihypertensives are being created.
Throughout this year a plan has been drawn up in which biomedical sciences are the protagonists and responsible for accelerating new discoveries. Biological innovations and those that guarantee health can only be found by these sciences and the way they work with each other.
Next year, chemistry, pathology and pharmacology are going to create new studies that will make it possible to more quickly identify cardiovascular and gastrointestinal diseases, which in turn will provide a magnificent solution.
If you are interested in biomedical sciences, it is time to make the decision and start on this great path. You will be able to change the world, innovate in new methods and medicines while you will be exploiting all your incredible potential.
Read also: What is microbiology